Super Basmati Rice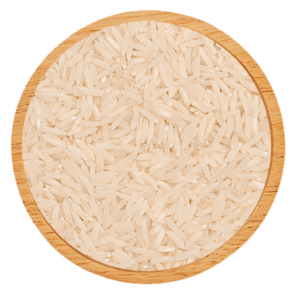 Exquisite, aromatic Super Basmati Rice: Pakistan's finest grain, grown in Punjab & Sindh provinces
1121 Steam Basmati Rice
1121 Steam Basmati: Long, fragrant grains, steam-cooked to perfection, a culinary masterpiece
1121 Sela Basmati Rice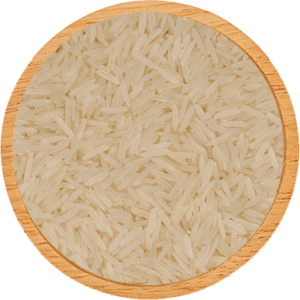 1121 Sela Basmati: Parboiled to seal nutrients, luscious taste, a delight in every grain
Traditional Basmati Rice

Time-honored perfection: Traditional Basmati Rice, aromatic, authentic, and cherished for its flavor
See our all wide range of rice products
ZAKIR Watto Rice Mills is a world renowned Manufacturer & Exporter of Basmati and Non Basmati Rice in Pakistan. We are commied for cultivating, processing, and delivering excellence in every grain being your trusted rice partner.
Why Choose Us?
In depth experience of milling, procuring, storing and exporting Rice
Certified in production and supply
Complete solutions due to advanced Rice milling machineries
Committed to quality and Services
Modern testing laboratory at the mill
Skilful and competent staff with 24/7 monitoring of the production
Exceptional quality standards and quality assurance
Extensive range of Pakistani Rice at competitive favourable prices
On-time delivery
We Have Some Exceptional Features for
Why Choose Us..!!

Exceptional Quality
Our rice stands out for its superior taste, aroma, and texture, a result of our meticulous cultivation and processing methods.
Global Reach
With an extensive distribution network, we bring our premium rice to tables around the world, ensuring accessibility.

Sustainability
We prioritize eco-friendly practices, from responsible sourcing to energy-efficient processing and deliverables.

Innovation
Constantly striving for excellence, we embrace cutting-edge technologies to enhance our products and processes, setting new industry standards.

Custom Solutions
Catering to diverse culinary preferences, we offer a range of rice varieties and packaging options, tailored to meet the unique needs of our clients
Commitment to Community
Beyond business, we engage in community development initiatives, empowering local farmers and fostering social progress through our endeavors
Elevating Flavors, Inspiring Moments: Taste the Essence of Pure Excellence
ZAKIR Watto Rice Mills, A project of most reputed and fast growing business, is one of the leading processor and exporter of super Basmati, 1121 Steamed Rice and 1121 Parboiled Rice from Pakistan.